On January 19, 2022, Parallel Systems officially came out of stealth mode. The company, which was founded by former SpaceX engineers in January 2020, spent its first two years in business finetuning and exploring its idea to reimagine the railroads by building an autonomous, battery-electric rail system which moves freight.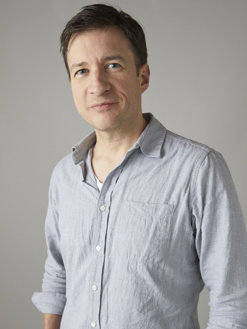 Its business model, according to Matt Soule (pictured), co-founder, and CEO of Parallel Systems, is to give railroads the tools to convert some of the US$700bn US trucking industry to rail. This modal shift will also help dramatically reduce the freight industry's carbon emissions. Trucking accounts for 444 million metric tons of carbon dioxide, or approximately 7%, of all CO2 equivalent greenhouse gas (GHG) emissions in the United States, according to US Environmental Protection Agency figures.
Today, less than 2% of short-haul intermodal freight under 500 miles is delivered by rail in the US. Even before electrification, freight rail offers a greener alternative to shipping freight by truck, but its inflexibility, with set routes and often long transport times due to loading and unloading, has prevented more goods being shipped via train.
Parallel Systems aims to change this. Its patent-pending vehicle architecture combines advanced software and hardware with the historic rail industry to increase utilization of the expansive United States railroad system.
Funding wins
The company announced in January this year that it had raised US$49.55m in Series A funds to build a fleet of rail vehicles, execute advanced testing programs and grow the team. Parallel is currently testing its rail vehicles on a closed track in the Los Angeles area. Furthermore, in February, the company was selected to receive US$4,438,897 from the US Department of Energy (DOE) as part of its Advanced Research Projects Agency-Energy (ARPA-E) initiative.
The funding will go toward a 29-month advanced testing program with Parallel's autonomous, battery-powered rail vehicles and a range of partners starting in the second quarter of 2022. The overarching aim of the advanced testing program is to demonstrate three key innovations unique to Parallel's system: overall vehicle stability, contact-based platooning, and energy efficiency. 
As part of the funding, the merits and implementation strategy of Parallel's autonomous freight system will be analyzed with DOE's National Renewable Energy Laboratory (NREL) and the Rail Transportation and Engineering Center (RailTEC) at the University of Illinois, leveraging the ALTRIOS open-source railway modeling software. The vehicles will be tested with Transportation Technology Center Inc (TTCI), a subsidiary of the American Association of Railroads.
"We are not trying to replace existing freight trains," explains Soule. "These are very successful and profitable, so we are looking at how we can augment this by converting freight via truck to the rail network. We are trying to build a system which has truck competitive economics without requiring massive scale."
The company's autonomous battery-electric rail vehicles load and transport standard shipping containers as a single or double stacked load. The railcars, which are individually powered, can join to form "platoons", or split off to multiple destinations while enroute. The railroad's closed network is ideal for the safe and early commercialization of autonomous technology, according to Parallel, due to limited track access and centralized traffic control.
"Parallel's rail vehicles are also more flexible than traditional US freight trains, which can often by very long," Soule adds. "Unlike traditional freight trains, Parallel's platoons do not need to accumulate large quantities of freight to make service economical, which enables more a responsive and higher quality of service and a wider range of routes. This dramatically reduces the waiting times associated with loading trains that are miles long."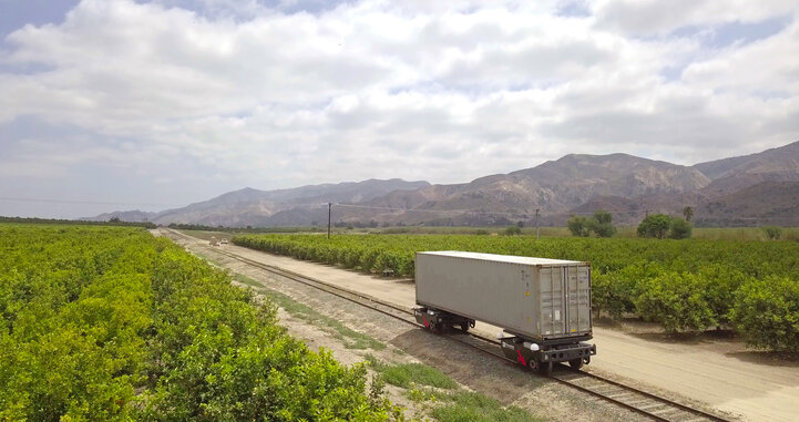 Energy efficient operations
The Parallel rail vehicle uses a battery-electric permanent magnet synchronous motor and has a range of up to 500 miles between charge. Charging takes less than one hour. It is also fully autonomous with a bi-directional camera-based perception system and can carry up to 128,000 lbs in a double stack configuration.
The patent-pending platoon technology features self-propelled rail cars that push against each other to distribute the aerodynamic load. Parallel vehicles use just 25% of the energy compared to a semi-truck and offer the lowest operational cost of any surface freight transportation mode, the company noted.
Looking at the charging technology being explored, Soule continues, "We want to take advantage of the fact that when freight trains are in a terminal, they spend time stationary while goods are being unloaded or loaded. We are developing charging equipment which would sit between the rails and the vehicles connect with it to charge while they are dwelling. This means time is not being wasted while the vehicles are not moving.
"During our testing program we will be exploring different charging solutions to see whether we need fast charge options, which can charge in 30 minutes or whether slower charging will work," he continues. "There is no sense in specifying a 30-minute charger when the vehicle is just going to hang out in the terminal for two hours anyway. Part of our economic assessment is to not charge any faster than you need to, but we certainly don't want to waste time dwelling, because that is one of the factors why legacy rolling stock is so unproductive – they spend so much time not moving."
Soule notes that the aim is to create charging pads that are "easy to install" and make best use of existing infrastructure to "minimize the pouring of new concrete". In the future, the company hopes that its charging stations could also be used to power freight trucks or even gantry trains operating on site. "This would be a good way to amortize the grid connection cost over multiple modes of freight movement," he adds.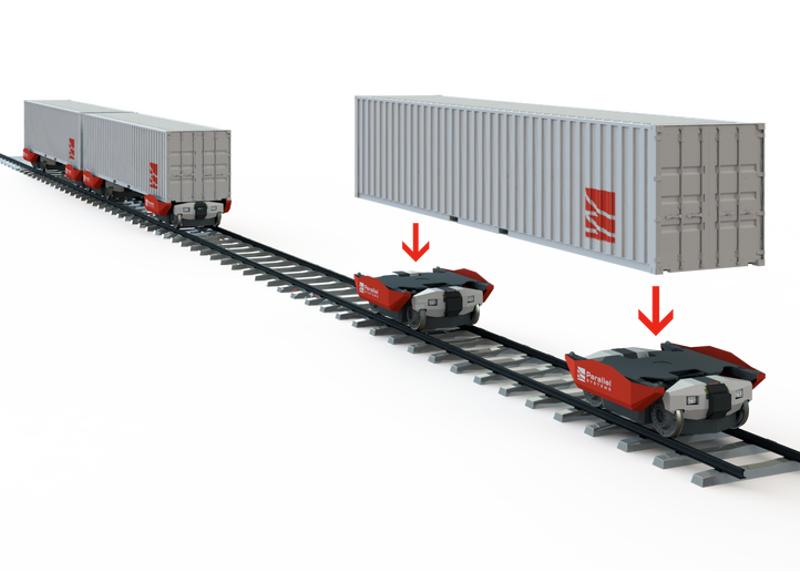 Railroad capacity
One of the biggest questions that springs to mind when looking at Parallel's system is whether there is enough spare capacity on the US's railroads for the company's platoons. However, according to Soule, the US rail network is "vastly under-utilized" with some corridors only handling one train per day.
"One of the key aims of US railroads is to better utilize their best asset – the tracks," he explains. "We plan to target the low-density corridors first, so we can gain data and insight on how our system works in real life. This will give us and our customers, the railroads themselves, the confidence to expand the solution out to busier corridors."
Soule confirms that Parallel doesn't intend to move single vehicles across the rail network, but instead, as previously explained, it will use platoons – the size of which will depend on demand for rail freight capacity. "Moving single vehicles is not a good use of network capacity," he says. "Nor is it the most energy efficient approach because our platooning strategy sees us amortize the aerodynamic drag on the leading vehicle over multiple vehicles. In general, we see our platoons ranging in size between 10 and 50 cars, but this could be tweaked.
"Our shorter size also gives us more flexibility than a freight train," he continues. "Also, our flexibility with regards to how many vehicles we have in a platoon enables us to have regimented departure times. There is always some uncertainty around how long it would take to fill a huge intermodal freight train, but we can say that our platoon will leave on the hour, whether we have five or 15 boxes. This means our departure and arrival times are regimented and when travelling on single corridors we can accurately predict pass point times. Reducing the uncertainty of your entry into the network helps tremendously with network capacity."
The future
Parallel Systems built its first vehicle prototype back in October 2020 and Soule admits that it was "a little scrappy" and used a lot of legacy rolling stock hardware, so the new funding will help the firm built a second-generation vehicle, which will be Parallel's "first ground up vehicle design," he adds.
"We have been cutting metal on the second generation since August 2021, and it is coming together now. The funding will help us to continue advancing the production of this vehicle and then build additional ones for testing. Also, the funding will help us grow our team to really drive and test our software solutions, including our perception and fleet management software, to higher levels of maturity. The fleet management software is what coordinates the activities of the vehicles and interfaces with legacy railroads' back-office systems to enable us to coexist with freight rail on the tracks," Soule continues.
Since its inception Parallel Systems has worked with experienced rail experts to ensure that it understands the market, its requirements, and key challenges (see Top Talent, page XX). The company plans to continue this approach as it moves into testing phase.
According to Soule, Parallel Systems' customers will be the railroads themselves, rather than shipping companies. "We think the most sensible model for us will be to become an OEM for the railroads," he explains. "We would work with them to integrate our solutions in their systems. It could be like an additional offering that they could market to their customers, who might be the likes of FedEx or UPS."
In terms of when we might start seeing Parallel's vehicles on the tracks in the US, Soule notes that they have "at least a couple of years of testing ahead with the second-generation vehicle" and then a third generation will be built, which is likely to be the one put into commercial operations.
He concludes, "One of the advantages of our system is that there are no fundamental breakthroughs required. We are trying to successfully integrate a lot of existing technologies into one system. The testing will just help us refine what the best approach is. For example, with our vehicle we know we want to move from a casted chassis to a steel weldment, which is what we are working on now and we hope this will dramatically change the conversion cost. Overall, we want to shift more trucking volume to rail in a way that best augments what rail is already doing today."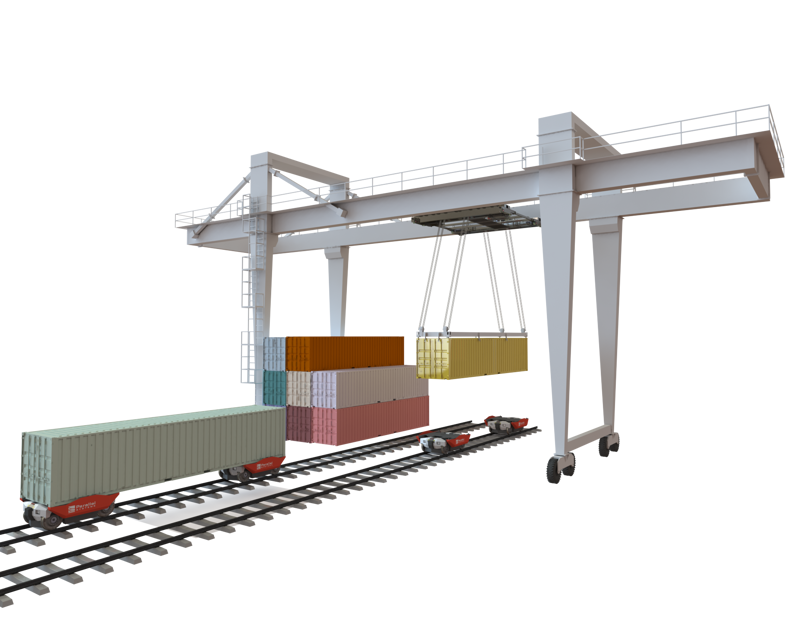 Testing, testing
As part of the ARPA-E initiative, Parallel System's autonomous rail vehicles will be evaluated for track-worthiness in Pueblo, Colorado at Transportation Technology Center Inc's (TTCI) state-of-the-art testing facility. TTCI will collect data around how Parallel vehicles perform on the tracks in various conditions, including dynamic stability in twist and roll, pitch and bounce, and yaw and sway.
The tests will benchmark the new vehicle dynamic performance against the requirements of traditional freight rail vehicles. NREL and RailTEC will collaborate to model the vehicles and system performance.
The advanced testing program will also analyze Parallel's contact-based platooning method and platoon dynamics. Specifically, the ARPA-E funding will advance Parallel's innovative contact-based platooning by providing further research on bumper designs, control logic, and resultant reduction in energy. 
NREL and RailTEC will evaluate the energy efficiency and environmental benefits of Parallel's vehicles. Parallel's technology will be one of the firsts to be evaluated by NREL's Advanced Locomotive Technology and Rail Infrastructure Optimization System (ALTRIOS) software.
ALTRIOS is an ARPA-E funded tool designed to simulate and optimize energy conversion and storage dynamics, train dynamics, meet-pass planning (detailed train timetabling), and freight-demand-driven train scheduling. ALTRIOS will help determine the optimal amount of energy Parallel needs to run and maintain its system, enabling the company to meet charging demands. The software will also evaluate the merits of distributing the energy storage and investigate the improved network capacity and resilience achieved with self-propelled cars.
This interview first appeared in the March 2022 issue of Electric & Hybrid Rail Technology magazine. Read the full issue here.